The Cliff
March 19, 2013
I am at the peak of the cliff,
Feeling the harsh wind bite at my face,
And push me back.
I fight it, and ease closer to the edge.
Some rocks crumble under my feet,
And I feel the power of my body shake the ground.
I turn and face backward,
Having my back to the wind, the darkness.
I close my eyes,
Feeling the fell of freedom for the last time.
I feel myself slowly fall back,
The wind rippling through my clothes,
And ripping through my hair.
The sound is so overpowering,
That all I can hear is the rush of the passing wave.
Like the wave of the ocean,
Engulfing me in its waters,
The strong push moving me along ever faster.
I keep falling, and when I close my eyes,
I feel like a leaf falling from a tree,
The wind moving its direction,
And resisting its fall.
When I curl myself into a ball,
My speed increases, and I fall ever further down that endless pit.
But when I extend my limbs,
I stop, and
Float, float, float...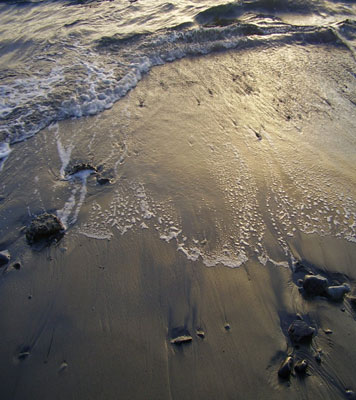 © Tori W., Victoria, BC, Canada