Elemental Love
MAG
August 23, 2008
When I saw you
It was chemistry.
I knew then we were meant to be
In equilibrium,
Like sodium and chloride
(But not so tart).
You were my dioxide; and
Our glance was the start
Of a homogeneous reaction,
An explosive combustion
Of neon and helium.
And we'd be like an element,
Completely inseparable.
And when you laid that rock-hard
Hunk of flawless,
Hexoctahedral carbon
Onto my finger,
I knew we would forever
Have triple bonds
To tie together our heartstrings.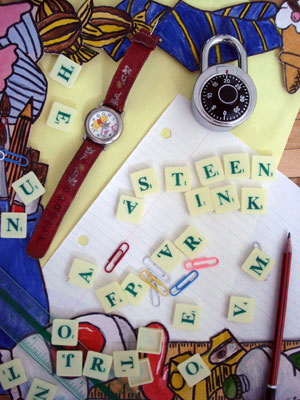 © Ama L., Ottawa, ON, Canada