Metamorphosis of Time
March 23, 2013
Fallen leaves litter the ground
Broken and crumpled
They are all that remains of the year past
Strewn across the paving.

In spring they grew from small, green, curled up bundles,
And they flourished and stretched
As the summer grew nigh
Spreading their green shade to
Any seeking shelter from the burning sun.

The summer withered, and with it the leaves,
Metamorphosing into shades of vivid orange and dull, burnt brown
Autumn approaches crisply, with dewy and frosty feet;
The leaves shrivel and loosen from their branches
They drift to the ground, swirling in the wind.

Winter arrived, and the leaves on the ground
Decomposed, crinkled and falling apart,
Lay pressed upon the stone
Patterned with the shoe prints passers by.

Now they lie, in corners or piled under the trees nearby,
Providing nourishment and returning
From whence they came;
Making way for the leaves to come.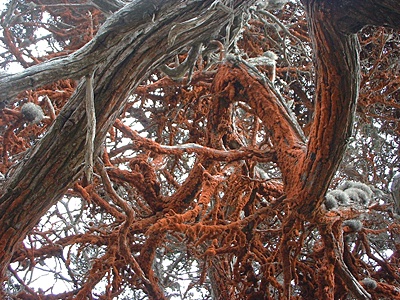 © Tyler B., Buenos Aires, Argentina