An Ode To The Freckle That I Found On My Thumb Yesterday At Six Minutes....
March 31, 2013
title continued....Past Two In The Afternoon Subsequently To Putting On Some Spectacles And Demolishing Earth.

Oh freckly, fickly, fanoodling freckle!
How minuscule art thou
So brown like the ground;
Not unlike a small sphere of grainy goat poo
And with such a rounded sound -
Not a tinkle or a skip, but a well balanced eck
How little the freckle
On my thumb,
Or mayhaps,
How large and voluptuous
My thumb is
Compared to the froody, frowning freckle upon it
Perfect pernumblingly circumferential freckle
Ah! How thee is amazingly freckly, and so froopy!
Thou art such a hoopy freckle,
And I am so happy to have sassed thou
Such a fine freckle thou surely art,
An infinitesimal dot in the crumpled snot-green horizon beyond.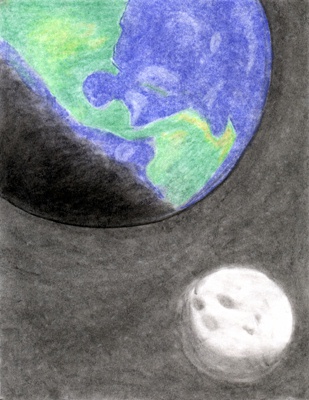 © Bianca C., Phoenix, AZ