Ball, The
March 27, 2013
A rustle of fabric as she steps down unto the floor,
Her flowing hair overflowing
The bounds of ribbon; pins of steel
Do not contain it,
And this is mirrored in her dress
A gown of layers, and of depth,
Muted colours and embroidered patterns
Playing 'neath bright silks and heavy brocade.

A lady may be judged by her dress, so it is said,
Although some wear cloths that deceive us.
For many a shy woman has been out,
In red, warm yellow, bright green or blue
A mask of riches
Which seek to flatter or distract.

Were I a lady, 'twould not be me you'd see
Dancing the elegant waltz
Arm in arm with a gentleman.
For in the back, in grey and lilac
Sitting by a window – perhaps reading a book
That is no place to look for a lady
For sure

Yet that is where I'd be
(Were I a lady, which of course, I'm not).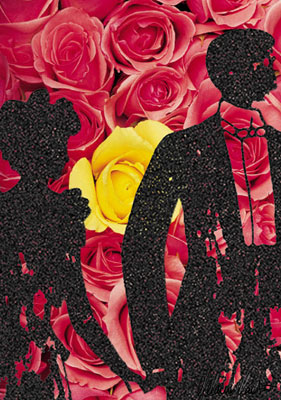 © Melanie M., Hendersonville, TN