The Skeleton
March 29, 2013
The glistening skull
The shining white bones
The smooth round joints
The thin limbs

All layered on one another
In the dirt
Laying silently
But always conscious.

The blank white eyes,
Spinning in their sockets
Looking at nothing
But the bright blue sky
And the deep brown soil.

The skeleton
Laying under the ground
Being trotted on day and night.
Waiting for the right moment
When it's over.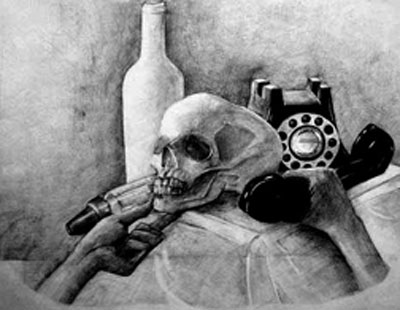 © Xiao H., Naperville, IL