Odd One Out
March 29, 2013
Standing alone in the corner,
Not talking,
But staring.
Waiting for the perfect moment that will never come,
To jump in with the crowd,
And slide into place like the last piece in an unfinished puzzle.
To be the missing piece that everyone needed to complete themselves.
But no.
Being the odd one out,
Always awkward,
Silent,
Ignored.
Never wearing the right clothes,
Or never acting the right way.
Always acting the wrong way,
And walking in the wrong direction.
Being the sad one in a happy crowd,
And the blunt one in a crowd of sharp people.
Never the perfect combination,
Of right and wrong,
Pretty an ugly,
Nice and mean.

Always the odd one out.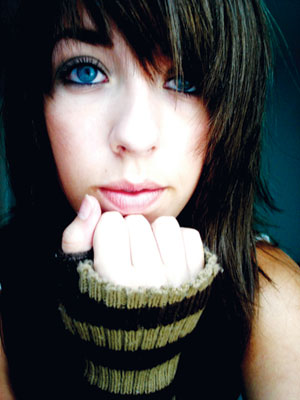 © Brit H., Peabody, MA