Letter to David He'll Never Receive DC
April 4, 2013
I've got it bad.

Just the sound of his voice,
Even if he's not talking to me,
Send me swooning.

Through the crowd of bodies,
An endless sea of teenagers,
He's all I see.

I separate myself from the world,
The world I love so much,
Just for the chance to talk to him.

The smell of his coat around me,
Although it was only out of friendship,
Gave me butterflies like you can't believe.

I make up excuses,
Although some are dumb,
Just to feel his skin against mine.

And when I hug him,
No matter where we are,
The world disappears.

I want to stay there,
Forever,
In his arms.


I love his voice.
Breathy, formal, and sexy.

I love his eyes.
Hidden, shy, and intriguing.

I love his smile.
It catches me off guard
And can't help but smile back.

I love his walk.
Like he's in charge
But scared to be.

I love his touch.
Skin so warm, it melts me.

I love his instrument.
The way he plays trombone
It's as light as air
As beautiful as a piccolo.


Every time he walks by
It's hard not to reach out
It's hard not to text him
It's hard to ignore him
It's hard not to hug him
It's hard not to love him


All I want is to stand in his arms.
For him to look into my eyes
Into my soul.
I want his soft lips to grace mine
With their presence.
I want to feel his hands
Caress my face.


But it will never happen.


He doesn't listen for the sound
Of my voice.

In a crowd, he doesn't notice me

He's absorbed in the world of theater
And doesn't leave to join me.

He gave me his coat
Because I'm his friend.

He never touches me back.

His hugs mean nothing.
They are only there so I can be happy.
He lets go quickly.


He doesn't care about my voice.
He doesn't care about my eyes.
He doesn't care about my smile,
My touch, or the way I walk.
It's like I'm not even there.


So my fantasies will never come true.
I'll have to move on.

But I don't want to.


I can't.


He's too important now.
There is no going back,
And there is no way to avoid
Rejection.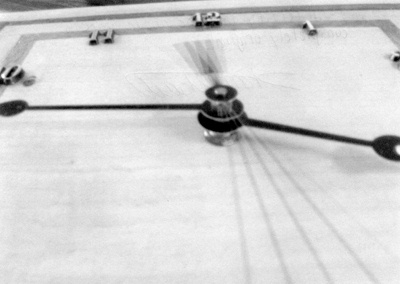 © Michael H., Milford, CT