Blink, Clot, Wake
April 6, 2013
Her eyes are empty.
As if her pupils are dry, desolate caves; once filled with joy but were flooded with tears.
Her irises are the color of loneliness and her retina leads to solitude.
Her corneas are longing for alleviation and salvation, yet her eyelids are not built with enough strength to block her lenses from this world.
But she continues to blink.

Her arms are scarred.
As if her skin are treacherous battle fields; unleashing warfare against her own body.
Her wrists wear bracelets of hatred and her elbows are covered with sleeves of detestation.
Her veins are aching for help and aid, yet her skin will never be thick enough to block the flow of blood that keeps her alive.
But she continues to clot.

Her body is tired.
As if her bones are sturdy, strong frames; holding up pounds of depression and gloom.
Her brain is sending orders of self-hatred and her legs are moving at a pace of opposition.
Her heart is screaming for tolerance and acceptance, yet her mouth is closed shut for the benefit of the others around her.
But she continues to wake.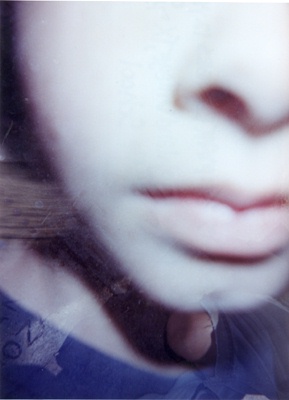 © Matt R., Highland Village, TX