Our Lullaby
April 16, 2013
Rest assured there is no cure, love is hard to find.
My Dear, my heart, the depths of the ocean;
Try to escape the gravitational pull down.
Love is for later, life is for now.
We got a glimpse of what could be, what could have been, and what there is.

Matter;
Matter is anything that has mass and takes up space.
Is it? No.
Matter is the means of the heart, the desire; care, love.
Matter is a pendulum.
Life is a pendulum.
Matter and life I find in you.

Those eyes;
God's love;
An angel in disguise.
Pendulum;

Life happens when you are busy making other plans.
You were not in my plans,
Nor I in yours;
Yet you found me.

You my love, my matter;
You are beautiful.

Warm heart, heart beats; pattern moves ever so slowly,
Yet time runs our plans, runs life, runs us;
Time; the gift of love,
What there is never enough of;
Lay with me;
Stay with me.

My young hands, your heart beat;
My old soul, your passion;
I the old soul, you the baby turtle;
You will find your way back to me one day,
And I will be here planning to not count and challenge time;
Time I fear lost, lacking in you.
Old soul, kind soul;
Kind heart, warm heart;
Heart beats;
Time-pass, compass-no destination.

A pendulum;
You're here, you're near;
You go, you fear;
You leave, you come;
You stay, you fly.

My beautiful, my time travel;
My past, my future, my present;
You are present;
You are a present;
Like time is present;
Time is a present.

A bird can fly the nest many times, but it always finds its way back to the nest.
My bird, do not be afraid to fly;
Fly my love, my time, my gift;
Fly;
I know you will return;
And I will keep the nest warm;
Like your warm heart.

My heart beats;
Old soul, life repeats;
Fly my birdie;
Good-bye for now;
Look for me in the crowd.

My turtle, you will find me in the sea;
Like my heart-the ocean, your's the sea;
I am in the sea;
When you are ready, you know just where to find me.

Old soul, many lives;
A cat with nine;
May my ninth with you, may my old soul end with you,
Love is for later, Life is for now.
Look for my young hands in the crowd;
Time that runs us will bring us together in the end again.

So fly my birdie;
I will be here when you are ready to come home;
Pendulum;
Together for a moment, apart for a minute;
But you are mine for a lifetime.

Rest assured there is no cure, love is hard to find.
This my love, is our lullaby.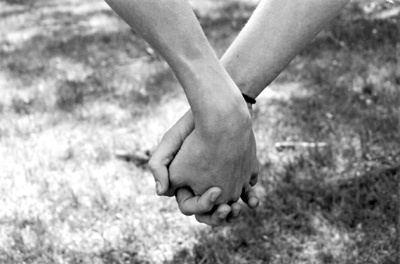 © Alexa T., Pompton Plains, NJ