Equal Segregation
April 13, 2013
Man and woman,
so recently equal.
But have things really,
changed from then to now?

Hurt and mistreated,
insulted and abused.
Love mistaken,
for hormones and lust.

The man she promised,
to love eternally.
Returning the favor,
in punches and blows.

Promises to love,
lying through his teeth.
Eyes judge the cover,
before he reads the book.

Sex on his mind,
looking at nothing more.
Love on her mind,
she falls for the trap.

Promises empty,
soon discovered.
The ruse is up,
he has lost control.

Desperate to keep it,
he resorts to violence.
Defenseless as ever,
she cannot fight back.

Fear and anger,
replacing false love.
Clinging to the past,
she denies to see the present.

Triumph and glee,
replacing fear and desperation.
He has won,
using all the wrong methods.

Is this equality?
Is this what women fought for?
Striving to be equal,
only to be beat down again.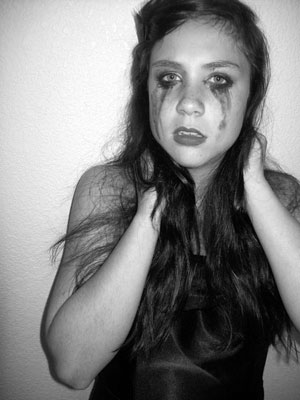 © Tiana D., Monument, CO