Can't Breathe
April 16, 2013
ripped from my lungs,
there goes my breath.
torn from my body,
here lies my heart.
i cannot breathe,
i cannot beat.
without air to cleanse my soul
i feel boggy.
weighed down by the past
and bad decisions.
with every breath i breathe
i cleanse my soul,
with every breath i dont
i lose my goals.
without a beat to my heart
sweet blood doesnt rush.
to my cheeks to my hands,
to my rounded ears.
nothing has meaning,
and meaning means nothing.
for my heart cannot beat,
and my lungs not inhale.
im stuck with only
my body and entrails.
my breath and my beat,
my two driving forces.
without them as supports
what is the purpose?
i cant beat
i cant breathe
and i cant seem to care...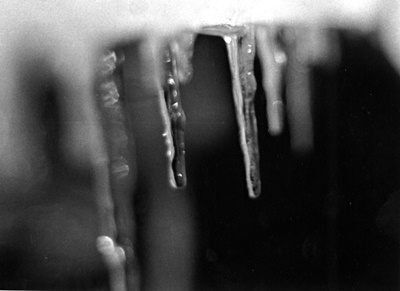 © Lindsey D., Marblehead, MA