Good Morning
April 20, 2013
There is something crisp
about this morning
with an azure
clouded-dappled sky
and a honeyed haze.

There is something sweet
about this morning:
the vase of violet orchids
that sits on our nightstand
are fresh and fragrant as
the day last week
when you brought them home
coming back from work.

There is something provocative
about this morning
with the only thing covering
our bodies
are these thin
cool cotton sheets so sheer
that the outlines
of both you and me
must be visible:
our warmth trapped beneath.
You roll over,
thinking I'm asleep,
and get out of bed
without bothering to put on your crumpled clothes,
lying on the floor next to mine,
or without covering your torso
with some sheets.
You bare backside recedes
from my view
as you go out to the kitchen
to brew our coffee.

There is something euphonic
about this morning,
as you get back in bed,
and your voice
is the first sound
to bid me, "Good morning,"
while our steaming coffee
brews in the background,
its guttural song
making it all the way
into our bedroom.
There is something promising
about this morning
with your smile greeting me,
your cheeks dimpling,
letting me know
that I still have
one more day
with you
today.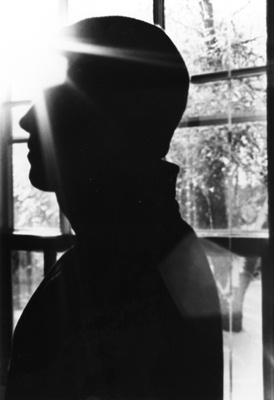 © Megan M., Rives Jct., MI