Nostalgia
April 18, 2013
Along with the beep beep sound of the monitor
My ears stuck in the chirping of birds and in
the trumpet of dropping of rain.
I peeped through the half closed window.
Though my boss was next to my cabin,my mind
And soul fully concentrated to the ecstatic sights outside
I couldn't control my mind.
It was like a bird who got freedom

My mind and soul just travelled back
to the nostalgic childhood.
The day I joined in my first school
How could I forget the fear of that little mind?
The day I got the first beat from maths teacher
How could I forget that numbing effect?
The day I proposed my classmate
How could I forget the first rejection and then the acceptance?
The day she broken up with me
How could I forget the worst day of my life?

The boring history class,first stage appearance,
First victory,first failure,
Can all these be replaced by anything else?
It was those wonderful days……….
Those childhood days………………….
Suddenly I woke up when I got slap and scold from the boss.
The rain was continuing still outside.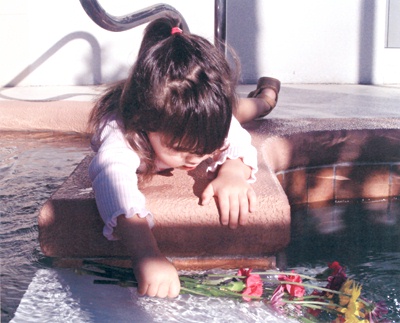 © Courtney C., Palm Coast, FL