A Tropical Paradise
MAG
September 10, 2008
Lying on the beach
With sunglasses on your face
Shielding the harsh sunlight from your eyes.
You cover your skin with SPF 25.
Sand makes its way into your sandals,
but you don't mind.
Off in the distance music is being played
on steel drums.
They set the mood of your whole vacation:
relaxation.
You see the boats drift by with their brightly
colored sides
And you hold onto your tropical drink that tastes
like bananas
With its tiny umbrella hanging off the side.
It makes you smile.
You wonder if the sailors on the boat are as
peaceful as you are.
Worries escape you as you drift into your own oasis
And your home life becomes something of the past.
Almost unreal.
You smell coconut everywhere you go
And wonder if you'll miss it when you leave.
All you hear is the crashing of the waves.
All you can feel is your newly burnt skin.
All that matters is nothing.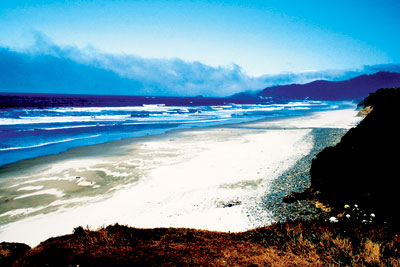 © Kristin R., Los Altos, CA