Little Pageant Queen
May 1, 2013
Tying her own shoelace isn't her piece of cake,
But strutting in those high heels is her cup of tea!
She smiles and pouts and waves and poses,
Swathed in enough sparkles to sink the stars.

Her innocence is carefully tucked behind her ears,
Hidden by an array of bangs and extensions
That claims her otherwise juvenile features,
Shrunk into an eternal duck face.

Her pancake laden countenance
And her black widow eyes become
The oxygen that chokes her soul,
But lets her survive in the glassy world
Of flawless skin and sleek noses.

And the question that I ask her 'proud' mother,
Who dressed her up in glitzy vain glory
And braided strands of insecurity into her hair;
Has no one ever told you that
You shouldn't pluck a fruit till it is ripe and ready?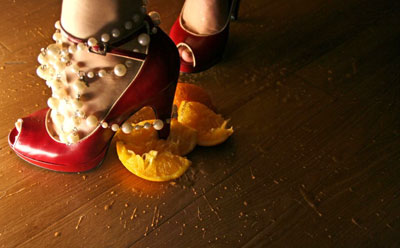 © Amber L., Carpinteria, CA