Close
May 1, 2013
Warm beats
of a heart.
Warmer
skin to skin.
Ruffled hair and deep sighs
of anticipation
for what's next.
Soft lips
and a strong grip.
Happy smiles
full of happy times.
Flushed cheeks and
melting gazes
burning with avidity.
Heated hands
intertwined as if
they were vines.
Stolen glances
and caressed cheeks.
Biting lips
and fluttering lashes.
Hand to hand,
cheek to cheek,
sigh for sigh,
eye to eye,
this is bliss,
to me.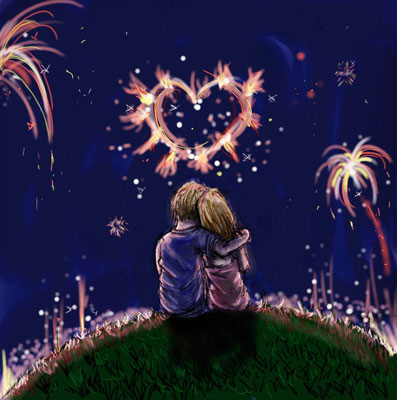 © Carissa G., Aberdeen, WA