High Horse
May 1, 2013
I'm barley breathing.
But you could not tell…could you?
After all, I am the happy,
optimistic,
always there for you,
perfect person…
aren't I.
Well, boo-hoo, you say.
Everyone has issues.
But mine…they aren't external.
You couldn't see them.
You wouldn't see them,
I'd never let you.
And you would not want me to.
It lives inside the brain.
Crawling down your throat.
Dragging its claws.
Running around inside your stomach.
Planting envy,
and hate,
and self doubt inside your heart.
I feel myself becoming twisted.
Mocking words escape my mouth;
glares leave my eyes,
I start rumors.
Looking at people atop my imaginary throne.
I want to come down
from my high horse.
But it's hard
to be insecure
and leave,
knowing you'd lose everything.
But a wise person once told me,
"Sometimes the best choice, is the hardest one."
And maybe, just maybe,
if I did stop, I would be the one who won.
If I came down,
if I owned up
to what I had done,
maybe I would be forgiven.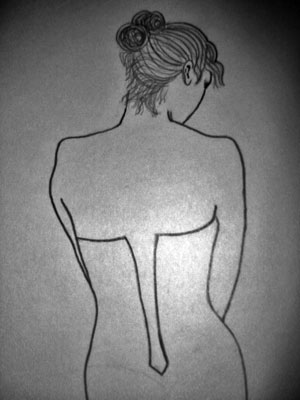 © Jennifer B., Larchmont, NY