The Transform
May 8, 2013
All I see is gray. Gray walls and gray floors. Gray cars and gray buildings. And a lot of gray people.

They walk the same, act the same, and do the same things. All the time.

I wouldn't be surprised if they thought the same way too. What that must be like, I don't know and I never want to.

I am not gray. I'm not sure what I am, but I know I'm not the same as them.

There are others like me, but very few of us. They walk around with a hue not gray, not dull and so much the same.

We are like small dots of colors in a sea of gray.

It won't last long; there just being a small handful of us.

Each day is a day with different hue's and colors.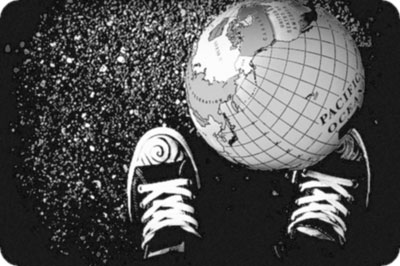 © Kailey E., Crownsville, MD