Is hell on earth?
May 14, 2013
The layers of hell
are not concealed beneath our feet.
The fiery inferno
is not awaiting our arrival
by death.
Humanity is creating a hell
on earth.
We plunge ourselves deeper
into worse layers
with every act of evil we commit.

Groups
of heinous souls brainwashing
the minds of young
and preaching hate instead
of tolerance and equality.
Fall a little deeper
into the daily news
headlines flare with stories
of man
taking the lives of children.
Continue your descent
to the finish line
where bombs interrupt
the festivities of a community.

But can we limit this evil?
We constantly fight
to make this world better.
Constantly striving
for peace and love,
met only by war and destruction.
We have taken this world
that was given to us
as a paradise,
but bit into
Eve's apple of temptation,
and created a contaminated
wasteland.

It is our punishment
to live within this hell.
To wallow
in our intolerance
and self-destruction.
We must face our
thoughtless massacre
and endure
the consequences
which follow.
Until mankind
can see the light
to the error of our ways
we are stuck.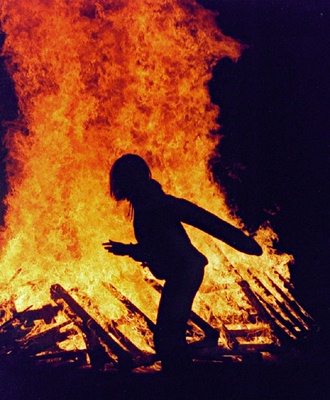 © Hali S., Robinson, IL