Take a Chance with One Last Dance
May 16, 2013
I've been here searching for you, inside a dementing soul
My heart is too tired to care, as the days pass by digging deeper, eating me whole
The beat stops, Pieces of my heart
Shatter from the very start
I must have been a fool , thinking I could live without you beside me
Only you hold the key
These eyes of darkness burn my cold heart, causing my ends to turn loose
Time is ticking holding me like a noose
A broken heart, a beaten soul, a place that will never mend
I can't be whole again, trying to not bend
Only time takes away this persisting pain
You are only looking for your generous gain
I've been here searchin in the darkest shadows for the slightest light
A place in my heart still ignites, oh how cruel of a bittersweet fight?
Maybe if we keep trying we could do so much more than this
I still remember our very first kiss you nearly missed
Upon your eyes reveal the night sky, a twinkle in your eyes
Oh how the soft moonlight shined upon us my dear, a memory that never dies
You softly shiver to the fear of the unknown
I take your hand and say that you won't be left deserted and alone
A warning you never heeded, but a high that you need
For me the cursing promise inside was a new way to bleed
A commitment to this suicide
A fulfillment that tears my insides
The red eyes of evil unveil
I must hail, I cannot fail
Taking over, sending a symphony of chills down my spine
Taking hold, taking everything that was once mine
Gone away, By the way
Possessing my helpless soul on this day
I walk to the soft grass
We all just burn like fire in a destructive mass
Where were you when you deceived me?
No words will play the apology I owe Just let it be
How long will you hide your face
While you undo the lace
Will you find a way to walk away?
This eating me alive day by day
In the end fireflies will be our only light
On this stormy moonlit night
just you and I, I wanna take a chance
And never look back again, since we had our first dance
With you, I know I'm worth some
You make it all go numb
You were all mine
It's my time
I promised to love you forever
And I never will stop loving you, I swear never
You will always be In my heart
Don't let this knife cut me apart
I wouldn't give it my all if I didn't make the mistake to walk away
But maybe someday in may...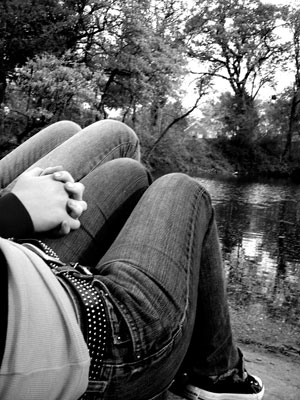 © Lauren R., Edmond, OK