Love Eclipse
May 15, 2013
As the sun rises I think of my love for you.
How it blossoms and grows as each season goes.
How it brightens its color,
every summer.
How it gets lovelier,
every winter.
How it gets lost sometimes,
when we're going through hard times.
But here, do you see it? It returns!
A glowing, loving spirit.
As the sun sets I think of my hatred for you.
How it broils to the top, just like stew.
How it grows smaller,
every summer.
How its voice diminishes,
each winter.
When love returns it runs and runs,
for fear of being eclipsed by something as powerful as the sun.
And there, do you see?
It has left!
A dull un-amusing thing of hatred…
it has gone!
But for how long?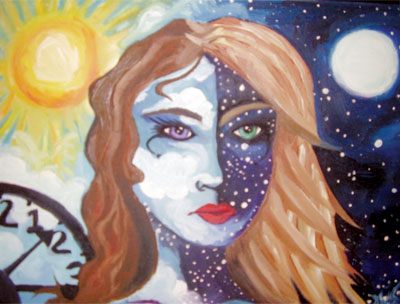 © Amanda S., Attleboro, MA