Monster
May 17, 2013
Down in the depths,
Of the dark sea.
There has been many deaths,
You'll never see.

For there is a creature,
Down below.
I was told by a preacher,
A short bit ago.

This creature is massive,
With fangs of steel.
He feeds on the passive,
They're quite a good meal.

He crunches and munches your bones to dust.
Without any effort,
Your demise is a must.

Once I heard this tale,
I had to see the truth.
So I bought a boat and fixed the sail,
I would find my proof.

I sailed for days,
Beyond Mexico.
I was in a haze,
When I saw a green glow.

I lowered the anchor,
as fast as I could.
Then we were hit by a tanker,
This couldn't be good.

The ship rattled and rolled,
Like a bouncy ball.
As I felt the cold,
I heard a male call.,

I must of passed out,
Because the next thing I knew.
I woke up,
Without a clue.

I was in a cave,
Damp but homey.
I decided to be brave,
This crap was so me.

I raised my head,
And then I saw.
A single bed,
Made of straw.

And on this bed,
Sat a man.
Who just read,
I needed a plan.

Then he looked,
into my eyes.
I was hooked,
forget the goodbyes.

His eyes of blue,
Shined so bright.
He starred too,
I didn't fight.

When he spoke,
He said "Hello".
He was a bloke,
named Beau.

He was the monster?
That everyone feared.
He taunts her?
This is weird.

He told me of a spell,
That he was cursed.
He said o well,
That's when I cursed.

I yelled and screamed,
There must be away!
Hopeless, it seemed.
No way!

Then I kissed him,
And the world swam.
It was just a whim,
But damn!

The curse broke,
And I found love.
He moved my hair with one stroke,
And whispered thank you God above.

Not many know,
How we met.
It was a long time ago,
On a sunset.

If you hear this tale,
Don't be shocked.
Just bail,
And let your heart be unlocked.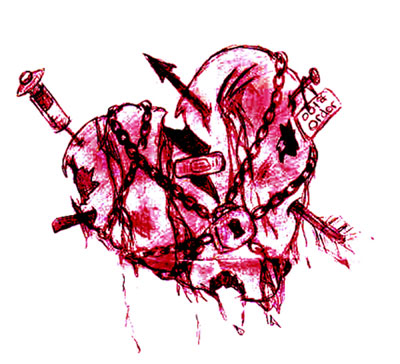 © Asia B., Hudson, MA