Ashes of Wonderland
May 19, 2013
I hate Alice.
The hiss of the curling
"c", of blond
locks, snaking beneath the ribbon
tied; I stumble.
Where is this gaping hole you
Found? I am
lost! The violet sky, the pink
leaves, crumble beneath
my feet. Clawing branches
scratch, the broken keys white and
black; strands of hair
splitting? twigs topple;
Snap!
S***! I'm
heavy, hands strike.
"Your late!" Fallen
angel, drowning
in the valley of
ribs, cutting through the forest of
veins…F*** you
Alice!
For with my crooked wings I dig a
hole. My own;
tumbling,
Alicia.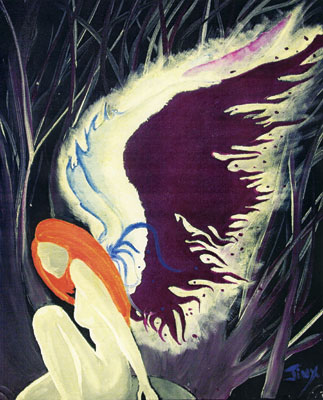 © Megan B., Youngstown, OH