Blank Page
May 28, 2013
Feeling like a blank page
The rough draft before a priceless masterpiece
Fill me in with a love poem
Or a dark paint painting from the other side.
Don't want to be plain.
Practice and make the final result.
Needing words or doodles
Feeling empty and lost.
Fill in the blank page.
Color in the empty spots.
No longer pristine and white.
Not pure anymore.
Now have words etched across,
Drawings carved into me.
Not a blank page any longer.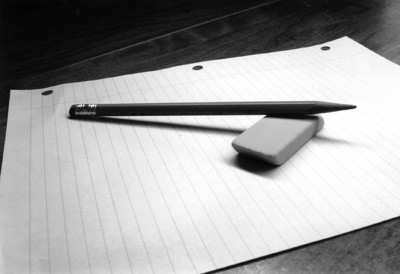 © Michael H., Mildford, CT