Every Always
May 24, 2013
The pang of thunder comes with the end.
I feel so weak from this and cannot fend.
Your words, sickly sweet like a cough drop.
Yeah, now we're falling like raindrops.
Watching everything go by as we go down into a dark well.
Here, where the Lonelies dwell.
Goodbye, my closest friend.

Every always,
it's every forever that's promised and discarded.
All those dreams,
ripped from the seams.
I'm still picking up the shattered pieces of this heart that is begging to beat again.
I'll try to stick the pieces together with tape or glue.
But really what's the use?
When the only one who can fix me is you.
But you're the one thing I can't have, and you're all I ever wanted.
Guess I'll live with my brokenness and maybe find another like me that matters.
And then our broken hearts can fit perfectly in the cracks where we were once shattered.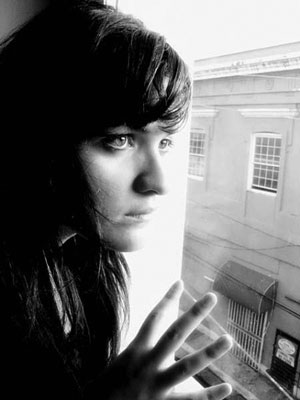 © Eveliz V., Bayamon, Puerto Rico