The Last of You, My Sweet
May 31, 2013
Last night I dreamed of you
A mind's desperate attempt of remembering
Sharing stiff pudding cups under the screams and roar of laughter
Beholding your jeweled royal eyes in mine...
A staring contest I knew I would lose.
Your cackling laughter,
a sweet melody I would never forget
Your charming grace dazzling my every move
My every vision.

Last night I dreamed of you
As you were a year since.
Your mysterious air
Ebbed into my bloodstream
Your bittersweet fallacies
Gripping my heart and soul
Your tethered pull captivating
my every nerve.

I awoke today in buoyancy and bliss
Attempting to continue a fictional mind game.
I opened my russet eyes and felt the pulse of a heart revived and renewed.

Last night I dreamed of you
For the last time.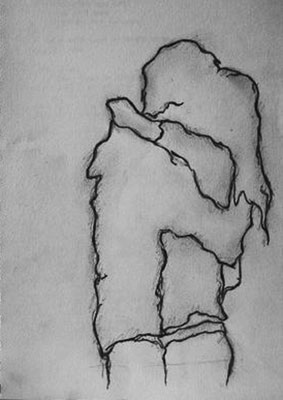 © Nicole B., Newcastle, WA