And I Wish Again
June 15, 2013
to borrow your eyes
and see

the silver drips
down from the ceiling
splashing around you
dazzling
melting like you could
catch them on your tongue
like mercurial icicles

or the shapes in the air
above you
shifting shaking
as you look but pretend
that you aren't looking
although I can see your body shake
as if to match the shapes

or the man in your room
in the corner in the dark
you've seen him before
but he will kill you this time
you are sure
and he won't stop tempting you
with yourself and what's inside

and I wish again
to cover your eyes
and wrap my arms around you
so you can hide
from what's in your own head.

If I could tell you one thing it would be this:

Remember when you couldn't pull your
gaze away from the blood
so I took your hands in mine
and held them tight
even as you fought to get away
from me,
as if I was no longer your best friend,
but iron fetters and chains?

I will do it a thousand times over
if you need it
even if you don't want it

even if you want the blood

even if you assure me
that the silver dripping from the ceiling

is really
rather
beautiful.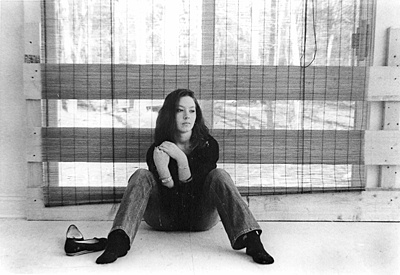 © Crystal F., Marshfield, MA