The End
July 1, 2013
The voices in my head,
Are all screaming at me now,
"You idiot!" they yell,
Scolding me for refusing to bow.

My eyesight is blurry,
My tears still falling,
I hide face from you,
So you won't see me dying.

It's your fault, you know,
You had to be so charming,
So sweet and dependable,
Your words always so loving.

I tried to put on the brakes,
But by the I was in too deep,
Now I desperately pray,
That I will slip away in my sleep.

There is a hole in my heart,
Where you used to be,
I am being swallowed by the dark,
As I know you will never fall for me.

I wish I could go back,
And fix all my mistakes,
Fall for another, perhaps,
I would do all it takes.

I still hate myself,
For ever believing it was true,
That you actually cared,
You have sliced me right through.

Why should I love you?
You only have time for her,
It could never happen in this world,
So my life remains a blur.

I should've fought to the death,
Pried my heart from your grip,
But your words were a soft caress,
And seeing you made my stomach flip.

It is too late for change,
Tonight will be the end,
I shall enter the dark embrace,
That death offers to send.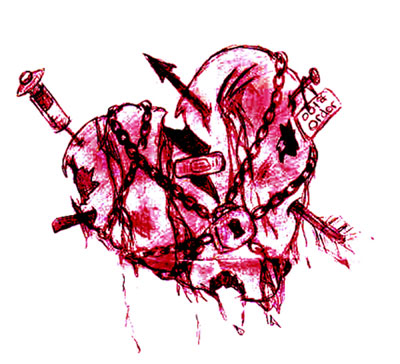 © Asia B., Hudson, MA