To Sleep
July 17, 2013
Why sleep, but in the hopes of dreaming?
To unlock all of your doors and allowing all of your emotions to compile together with every last drop of your imagination.
To allow all of your inner demons to run free with every hope and dream, pure and magnificent.
Embracing a state of freedom, mixing chaos and passion into a medley of excitement.
Allowing experiences impossible in the face of reality to be experienced.
Leaving your desires to roam free, as your mind lays the foundation for the newest adventure that you are to undergo.
Without all of this, the mind is left barren. Only darkness remains.
A void, cold,empty and unmoving is all that is left.
Pulling away all traces of life and joy from the mind.
To sleep without the hopes of dreaming,
Is to swim with the hopes of drowning.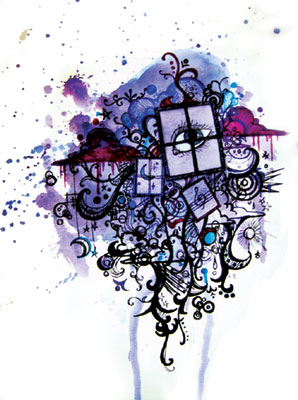 © Savannah R., Stoneville, TX