Dreams
July 15, 2013
I open my eyes,
and take it all in.
A grande splendor,
Of color and sound.

The people,
The possibilities,
The wonder,

The miracle of Time

* * *
The Lore,
he watches all.
Black eyes blazing to conquer again.

A world once won is now forsaken.

* * *
Down they come,
Raining from dark heavens.
The demons and beasts,
From another dimension.

Terror and frenzy grip the masses,
Cutting sanity like twine.
Vanity like lace.

Entangling themselves in their own petty fears,
Every lie they peep comes to haunt them once more.

I take this all in,
The lives of so few.
In all the twisted hate,
The Blind walk true.

I take it all in,
The grande splendor,
I open my eyes,
Alas.

All but a dream.

* * *
The Lore, he watches All.
All shall be One.
Exalt in the glory of your absence.

Run.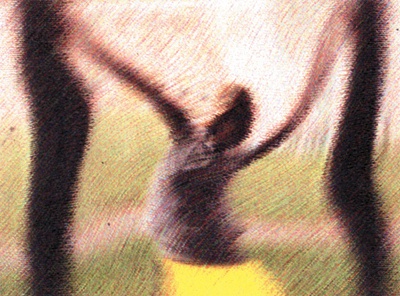 © Stacy B., Pembroke, MA