Shoe Imprints
July 15, 2013
Fallen leaves litter the ground
Broken and crumpled,
Strewn across the paving.

In spring they grew from small, green, curled up bundles,
In summer they unfurled and flourished
Metamorphosing into shades of vivid orange and dull, burnt brown
As autumn approached crisply, with dewy and frostbitten feet.

Winter arrived, and the leaves on the ground
Lay pressed upon stone
Patterned with the shoe prints of passers by.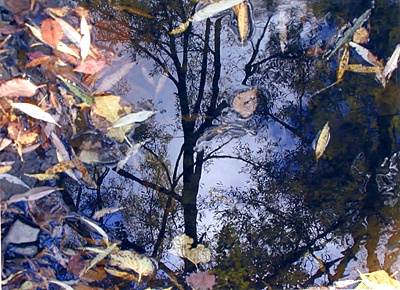 © Alex B., Rome, NY