Stop! No, You Stop!
July 25, 2013
Here we go again.
Days drift off like balloons.
Everytime the sky fills up
with a retreating color,
I still wonder about you.

Notes tied on become rained out.
Messages dry in time.
Smeared words can't be found.
I'll never know what you meant.

A visible sadness is ignored.
A hug might help,
but thorns rise now.
Screams drown out the intention.

Second nature yells.
Forget about the balloon.
By the time you look,
she's gone too.

Pain flys away,
capturing any hope of love.
Heartstrings were so close,
but stray so far away now.
Tiptoes make you fall hard.

Inevitable end,
stuck on play
until the scenes sink in.
It wasn't supposed to happen this way.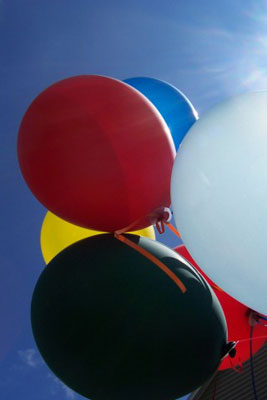 © Simone P., Summerville, SC