Silence
July 26, 2013
I want to give you a loving smack in the face!
~With a kiss?


No! With my fist!

I want to feel every beautiful bone break under my fingertips!
~But why?


I'm angry – simply mad with love.

I want to see the pain in your eyes - oh, the loving pain!
~You hurt me.


Shut up.

I want to clasp my hands around your neck until you cannot breathe!
~


… Are you alright?

What have I done? Oh, no. I'm so sorry. Please forgive me!
~


I don't deserve anyone more perfect than you. I'm sorry.

You have to understand that I love you more than any other!
~


Where have you gone?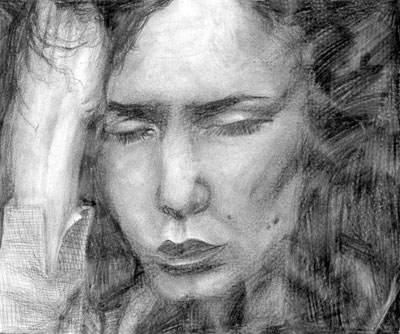 © Fallon K., Baldwin, NY