Spirit of Faith
August 14, 2013
Like a feather adrift in the skies,
I float in the sea of life.
My mind an empty canvas,
My heart an oozing wound.
An immigrant in this cold world,
I am blind to my future
And my choices.
The dove calls to me,
Healing psalms to my shattered wings,
But His calls never reach my eyes,
For I am distracted as time stumbles by.

Crimson colors blanket my might,
And the dove yet continues to fight
To crumble my default shield.
I sprint without knowing my destination,
Yearning for someone's desperate passion.
Explanations are questioned and love is tested;
Our ideas drift within the ocean's lapping waves.
I thirst for the power of His light,
Yet drown in the darkness of the well.
The dove escapes and follows me here;
A hint of His spirit floods within my heart.
Shall my destiny be chained to the needles of medication?
Am I that of a rainbow; a trick to the eye, an illusion?
The dove seduces these dark thoughts into the void of forgetfulness,
And my tears become the rain that shatters my default shield
Which smothers everyone the day they're born.

He is my savior from this well,
And my humility crushes my pride
With pounds
Of His never ending love.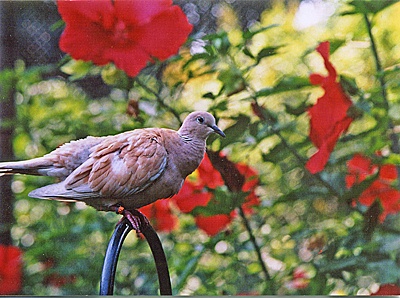 © Charlotte H, New York, NY