Gray Rain
August 19, 2013
Rain.
Drenches all.
Soaks through clothes, through cracks.
Splashes passerby.
Hammers windows.

The sky is gray, overshadowed by clouds
A lone yellow flower brightens a car window,
Drenched, Soaked, Splashed, Hammered
By the Rain.

A child watches in fascination:
Single bright yellow flower struggling
but surviving..
She smiles and turns to show her brother
Turning back, pointing, her smile fades

The window empty, the flower gone,
Lost to the monsoon pounding on the glass,
And the world dims to gray again.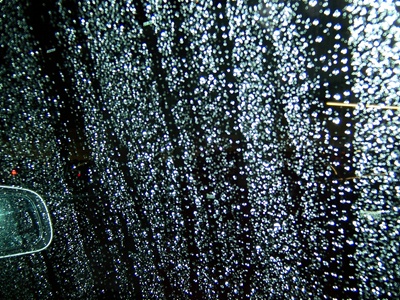 © Jessica L., San Jose, CA