Memoirs of a Doggy Bag
August 20, 2013
You packaged my stringy remains into a tidy little doggy bag,
Courtesy of the pimple-faced waiter who deserved a better tip,
And with salty fingers and a breeze of liquor breath,
Stuffed me into the back of the fridge.

Spare my feelings:
I know you didn't bring me home
(Or maybe that's not the right word)
To soothe your clammy mind
On the crimson-eyed Thursday night
When you can't sleep because
She is anchored in your chest
Like a dying philosopher's regrets.

You exiled me to a festering landfill
When even your tastebud-lacking canine cohorts
Refused to consume my soggy skeleton,
And left me there to rot.

Even this Styrofoam crypt in which I am forever sealed
Cannot bar the demons of my disfigurement.
They will come
And devour me alive,
Though I still wish it had been you
Who had ground against my lips,
The last image set before my spinach leaf eyes.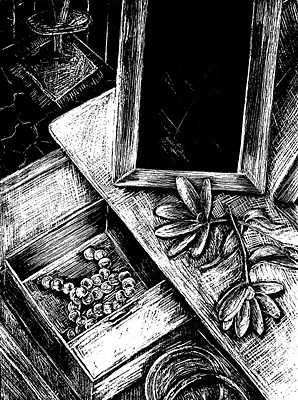 © Elisabeth R., Elmont, NY