Essence
August 28, 2013
is life truly unfair
or
is it that
we are
just
unfair
to each other?

is it that
we
are just so
mean
to each other
that we
make
life
seem
as though it is
unfair?

why don't
we
all just
sign a treaty,
speak of peace,
be kind, for once
and make life fair
for the rest of
us?
Why can't we do that?

why don't we ever care?

people weep every day because of the
unfairness
that
we
bring.

war
kills
us
all.

in the soul
the mind

in the
heart.

yet we act
as though
it is just
a
dream

one horrible
bloody
forgettable
dream.

we never look at it again
but that is when
we
forget
and when we forget
we
all
are blind

because then
we
realize
that something
isn't
right

and then we dream again

only to forget again

and then the unfairness comes into play.

so do we really mean that
life
is
unfair?
or
is it just
that life
makes
us
be
unfair?

who are we
to judge
if
we are doing
the right thing?

that is for others to decide
we say.

but it is not

not always
true

because they don't know
who
or what
has happened to you to make you
believe

they don't know anything

but
we let their opinions
strike us through
and drag us down
to the bottomless pit
of
sorrow
and shame
and sadness

does that mean that life
is unfair
for letting them matter
to
us?
or
does that mean that life
is kind
for giving us the chance
to
walk away?

does that mean that life is just
as good
as all
of us
are
on the inside?

does that mean that life truly is
as
fair
as
it
can
be?

Or

are we the unfair ones
for
not
taking that fairness
into
our
hearts?

and yet,

could life really be
just
a child
crying for lost toys
because
although they seem
insignificant,
they do matter?

Is life just as young as we?
just as young as we all are
on the
inside?

We wouldn't scorn a child
but
we
scorn
life

But we
forget
all of the things
that life brings to us

the joy
the happiness
love

not
the
anger
and regret
and hate

we bring those to ourselves
because we don't listen
not close enough
sometimes we can
but
other
times
we
fall
but life helps us regain our footing

life leaves many doors
ajar
so that we can
choose
yet
we only realize this
when we take
the wrong
path

we only hate this life
for giving us this door

but there were more
and
they were whispering
louder
than the others

they cared more
than
the
others.

They tried to lead you into the right path
but
you fell for the anger and pain and sorrow
and
fell
you fell
down
into the
bottomless
pit
of shame.

and then you cursed life
for being so
cruel

when really
it gave you the chance
to be free
countless times and still it was there
ages ago
when you were just a child

a child playing with toys

you cry when you lose them
but when they are found
you rejoice

and then it is okay
because life
lets you
go
on

and in your heart
you
sing

because life is fair
life is fair
and we
are
the true
ones
that
make
it
unfair

but if life doesn't do it
if
we
are the culprits

why do we weep so
why do we weep in such shame and regret
for taking the wrong turn?
why do we weep as though
we
have
come to the ruin
of life?

yet, we forget
that
life
has tricks

and life
has many doors

and many paths

and it will always
open
another
if you ask

if we listen
we can hear

they are louder than the others
they care.

they want us to win

and we try

but we all stumble
and regret life for what it is
just
like
we
regret others
for who they are

when really
life
just
wants to help

even when we push it away
it just
wants
to
sing

with us

as one

one heart

and
sing.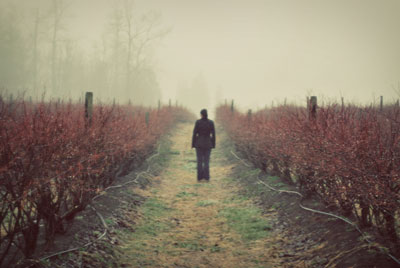 © Molly H., Lynden, WA