Treasure
September 11, 2013
A dust covered book lays silently on a shelf,
waiting for someone to open it up for a while and enjoy himself.
The novel never speaks its desires, just waits day after day,
while the bookworms continuously eat it away.
On page ninety nine when the army will finally attack,
oh, to see a young face staring intently back.
The old book's pages just waiting to illuminate their story,
thinking of sharing it's characters in all of their glory.
Like this is the timid girl who longs for love,
fluttering along life innocently like a precious dove.
She needs courage to be whom she wants to be,
to reveal what she wants for others to see.
She is afraid to reach out to her shining light,
for what if she could not grasp what was in sight?
Like the book the girls beauty will wither away, receiving layers of dust.
Being permanently stuck in an abyss of disgust.
So on her bookcase forever she will lie,
hiding her secrets from all those whom walk by.
They can not read her story, nobody knows why.
Although the girl is dying to comply,
her pages are indeed the cause that makes her cry.
So like an old book a shy girl will hide,
never revealing the treasure inside.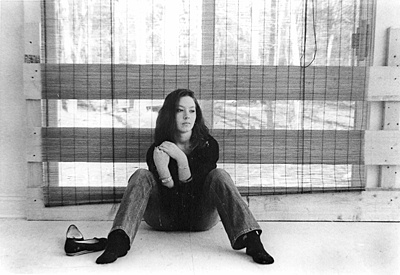 © Crystal F., Marshfield, MA