Dear Me
September 20, 2013
The ring splitting through the afternoon air.
Whatever you do, don't answer it.
Your hand will linger just above the
Green button that will connect the call.
I plead with you, don't answer it.
Don't press that button,
You might as well pull the trigger
On the gun pointed at your head.
Don't press the button, don't answer the phone.
I can promise you won't like what happens
Next.
The tears forming in your hazel eyes
Are proof that I'm right. The sobs
Breaking through your chest reaffirm that.
It's like he called to tell you he's dead,
But it's not like that.
Through the phone you can still feel
His heart pulsing in his chest,
And you can still hear the whispers of his
Breathe racing through your ears.
He's alive, but everything is far from being
Alright. Why is it his words bring about a
Plague of depression? Why is it that when he
Opens his mouth your heart always has to break?
When did he gain such power over you, over us?
And looking at your broken face stained with tears
I suppress a shudder working it's way deep within me,
Something so primal. I still can't believe that it happened.
That he finally took what little he had left of your heart
And crushed it under his poisonous lips.
I still can't believe you answered
Even after I warned you what would happen.
We both know that he only brings disappointment
And that his lips only utter empty promises,
That his rage destroys possibilities.
But what can I say?
I told you not to answer.
Now you can pick up the pieces.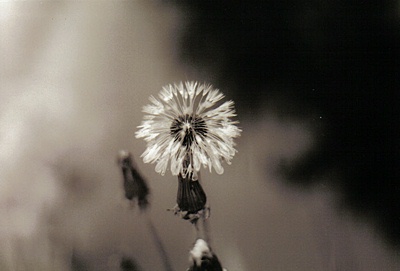 © Sarah S., Poland Spring, ME