Fear Itself
October 2, 2013
Troubled slumber cocooned between sheets of fire;
the devils trident prodding relentlessly through the mattress,
my anguish his only desire.
My nightmares grapple every conscious state,
the grip of Hades dragging me down to his domain.
An empty cry suffocated on a swarm of spiders,
drowning me in internal pain.
Through the enclosed space of a tunnel of madness,
I'm bonded to my fear.
I lash out in hope,
but my heart quivers in the damp surroundings where my death is clear.
I lay paralyzed and shaken,
flung to every circle of hell.
A naked witch prancing,
undoubtedly casting a paranoia spell.
My lover's carcass decaying before me with every second of dismay.
My eyes deceive me, they refuse to obey.
The abyss of darkness consuming me,
falling through deaths gaze.
My sanity lost in my mind,
among the illogical maze.
Fear is an instinct against the existence of darkness,
a fantasist's own private punisher.
With terror in my heart due to my Achilles heel,
my mind becomes my own torturer;

but none of it was real.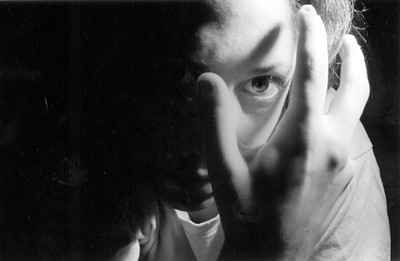 © Julie S., Marblehead, MA