Ode to the Author
October 9, 2013
You taught me lessons through other's mouths,
Until I was dazzled by your brilliance,
Even though half the time I forgot you
Were there in the background,
Quietly twisting words into maps,
Until I lost myself completely,
Happily, surrendering myself to
Your stories, swirling through
History and fantasy
Gasping for breath
And treasuring the first time
I read my favorite passage
Almost twice as much as the
Hundredth time I re-read it.
You were there for me when no one else was
Late at night, in the hospital,
I kept you under my pillow.
Later, I kept your frozen words close to me
As if your characters could be my friends.
Now I want to be like you
(not that I could ever be as good)
I want to write until I disappear
Into the world I create, leaving
Traces of wisdom and friendship
For other lost souls to find.
If I can make one single person
feel the way you made me feel
Than I will be the happiest person in the world.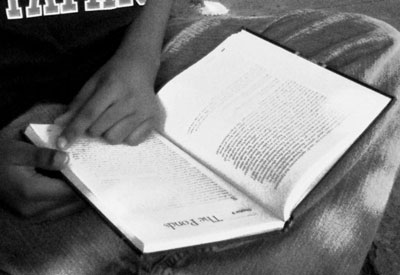 © Allan L., Plano, TX