At the Park
MAG
October 8, 2008
When I went to the park today,
Two little children came to play.
They played hide and go seek
behind the trees
Running and screaming
in delight.
After dunking their heads and feet
under the cold fountain,
they leave the faucet on
and walk away.
The little girl runs to catch up
with her brother,
pigtails flying,
and I get up to
turn off the faucet.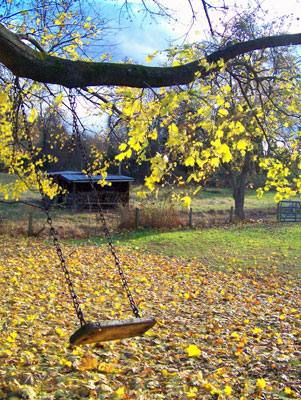 © Margaret G., Hillsborough, NJ