Meditations on a Half-Melted, Fallen Snowman and His Snowfriends
November 3, 2013
1 The Man

Only part of his torso holds strong
now. His arms,
the hockey sticks, dropped down by his rump;
both are blanketed with more snow. He lies
forgotten, surrounded by the regenerated bodies
of his ancestors. Nobody stops to
look at him anymore.

2 Minnesota Nessie

She slides through a frozen Loch Ness
one mile away, devouring and growing from any
life near her. Nearby humans help to give the monster
longer limbs after every precipitate. Still growing,
she will live longest.

3 The Neighbor Kid

The youngest of them all ages fast.
She watches everyone near her fall and beg
to rise again. Yet, she is unable to stop
her own demise.

4 The Elder

Across the street, his bodiless head
sits on the ground. All but an eye has
dropped away, and one dog ear has gone. He sparked the interest
for the snow creatures to live,
even if most are long gone by now. He experienced much,
but without a mouth, can't pass his knowledge.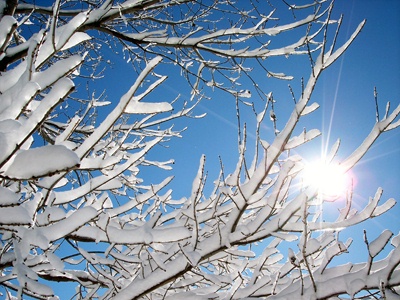 © Barbara S., Hoffman Estates, IL