City of Dreams
November 6, 2013
An icy wind enters the alley
And whisks away with only a whisper.

The only source of light is a street lamp
Which flickers like a firefly
On a warm summer's night.

The light flashes on
Revealing a wall that reeks of artistic presence.

The wall is caressed by shadows,
Accenting the intricate shapes
Painted by artists years before.

The light flashes off
Taking the decorated brick canvas with it.

I stand in the darkness
Waiting for the City of Dreams
To illuminate my path yet again.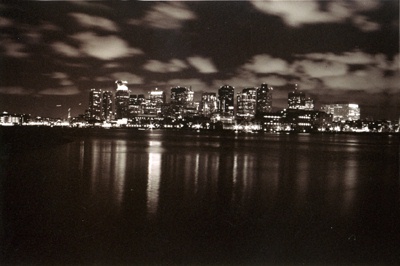 © Hoang P., Rochester, NY