Know Me
November 8, 2013
Don't say you understand
Don't try to hold my hand,
Hug me tight, lift up my head.

Son many smiles that I've seen
Red blood, sparkling oceans, life of green;
The world my eyes lens has captured.

The words I've swallowed back,
The shouted war cries of attack.
Spoken and communicated in my way.

The beautiful sound of rain falling,
A delicate laugh, life saving music, a friend calling,
The mundane buzz of traffic I've heard.
The many miles I've walked upon Earth.
My footprints that follows to Death from Birth...
Travelling the world with my two feet.

Dreams and nightmares that have plagued my mind.
The brilliant or dark thoughts I find;
Its the twitching of nerves in my brain.

Flesh has been laid out in the warm sun,
Cut open, caressed, bathed clean, burnt...
What touches my body always marks.

Like cub to wolf, seed to tree:
I was a child who will grow and be,
A teenager with new things to have and to get.

Don't say you understand what's in my eyes,
What's in my throat, my eavesdropping ears of a spy,
You don't know were I have been.

Don't say you understand what I think and feel,
What I've been touched by, changed by.
Understand yourself but don't relate to someone you don't know...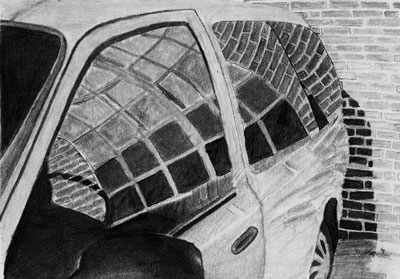 © Andres T., Monte Vista, CO