Shallow Fake
November 19, 2013
I never thought I'd change.
Never thought I'd morph
into what I didn't want to be.
I wouldn't have pictured myself
like this. Like her. Like them.
A concoction of chaos and beauty
and deceptive fragrances.
Not only have I
perfected my façade;
my façade has perfected me.
It has enveloped the girl I once was,
leaving a trail of broken people.
They wish they had never met me.
I don't blame them.
But what was I supposed to do?
They saw me, feasted upon me, beat me down.
How could I get up unless they saw
I was just like them?
So I compromised,
minimized my former self,
tranquilized the rejection facing me.
I became what we both know
I ought not to be.
As I stare at our reflections
I wish it could be
out with the new, in with the old.
I like the old me a whole lot better
Than the shallow fake I have become.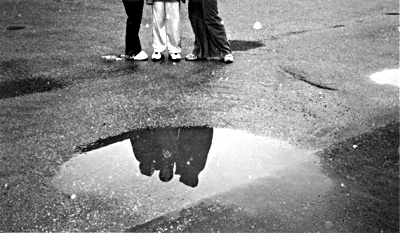 © Gary C., Pequannock, NJ