Torrent
December 4, 2013
The words that I have stolen,
From the rains of which I'm woven,
Do not mingle within the truth;
rather, lies - tell tales of youth,
Of foolish plots and lazy curves
Forged hazards to that they serve;
For I am not their master and their master is not I.

The worlds I have mingled
From the mind of mine so single,
Twist within themselves, do bend;
Yet not a drop serves to mend,
To heal wounds left lone to dust
Left in shadow only to rust;
For infection spreads as silence and as silence spreads infection.

The wonders I have guarded
From the world that they have parted,
Blend hazed blurs over time,
Now mold to whimsy mime;
Flimsy boundaries bend, so close to bent;
Whimsy walls cave in - their lives gone spent;
For time is not endurance and endurance is not time.

The waters I have stolen, pilfer--
From rainfalls of liquid silver,
Pool together into stories,
Rich in wonder, forge new glories;
Forge new words and worlds and wonders;
Into waters - and so the plunders,
For they follow only the one;
Torrent.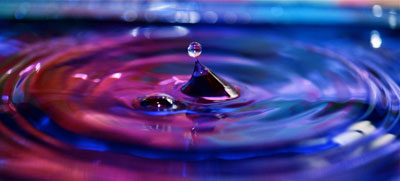 © Haley L., Anchorage, AK