I Will Love You
December 9, 2013
When horses don't prance
And dogs don't bark,
When dancers can't dance
And the only bird is the lark,

When fish can't swim
And the turtle has no shell,
When great mammoths exist
And there is no Hell,

When snakes grow feet
And the rain won't fall,
When the sun lacks heat
And there's food for all,

When dolphins meow
And humans can't talk,
When the sky falls down
And we no longer walk,

When there is no pain
And there's no such thing as sad,
When no one's insane
And we don't get mad,

When the sky burns pink
And murderers don't kill,
When the world blows up,
I will love you still.

I loved you then;
I fell long ago
Way back when
I first saw your glow.

This feeling won't fade;
That love is not in the past.
Let me write you poetry
About how we're meant to last.

Even if the skies rain blood,
We'll be fine.
Even if there's a second Great Flood,
You'll still be mine.

Until I can't sing,
Until I can't rhyme,
My darling, I will love you
Past the end of time.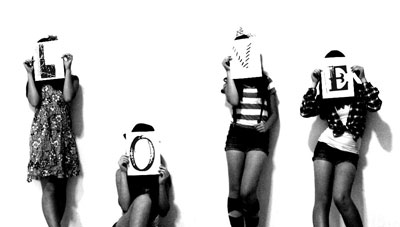 © Yoko K., Madison, WI