The Thing I Feared the Most
December 14, 2013
Eyes the colour of eternity;
darkness follows in its wake.
I mustn't look it in the eye,
or dare I suffer my own demise.

But courage replaces
where only fear has grown.
So now I seek to slaughter him
and merrily be at peace.

Slashing and sneering and carving,
and no result to be found
'til one day I stare it in the eye;
me, the thing I feared the most.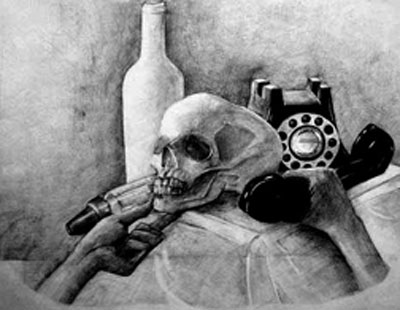 © Xiao H., Naperville, IL